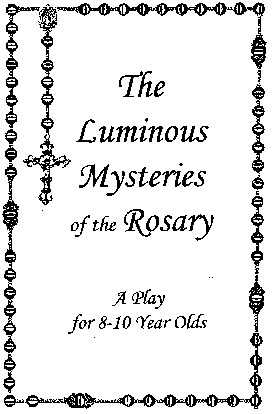 The Pope declared 2003 as the "Year of the Rosary" and gave us the Mysteries of Light based on the Gospel stories of Jesus' public life. This book was written to help children understand these mysteries by becoming part of theem themselves. The book includes a list of simple props and suggestions for easy-to-make costumes for the five-act mystery play.
Send $2 plus $1 shipping per order to:
Hierogamous Enterprises
2062 Yoast Ave.
Cincinnati, OH 45225-1480